Search the Remotely Knowledge Base
Remotely's Online Security Assessment
Introduction
This guide is designed to give you a deep-dive into Remotely's Online Security Assessment modules.
Endpoint Manager Baseline
If your organization has Microsoft Endpoint Manager configured within your Azure tenant, the toggle will be turned on to show that it is configured.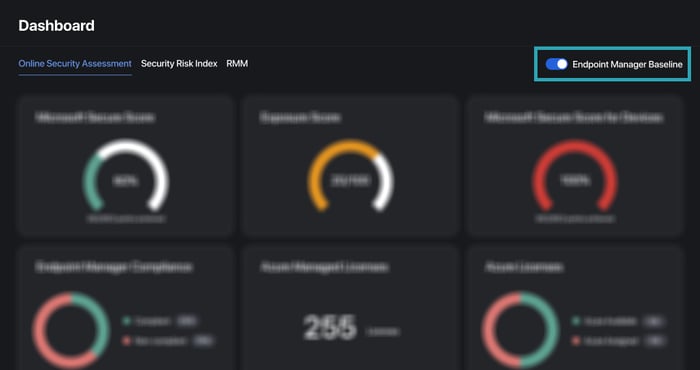 Endpoint Manager Compliance (Percent Compliance)
Microsoft Endpoint Manager is a suite of management frameworks and tools for managing and protecting your company's devices, apps, and data. Microsoft Endpoint Manager combines Microsoft Intune, Microsoft Endpoint Configuration Manager, Desktop Analytics and Windows Autopilot to provide a modern management platform capable of assessing the state of each device and app against your company's defined set of policies.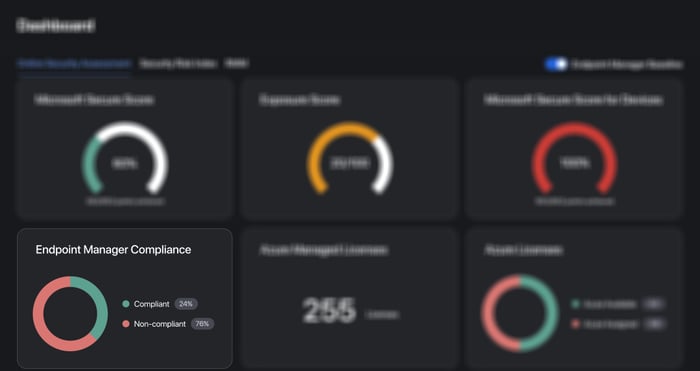 Azure Managed Licenses (Number of Licenses)
Microsoft Azure enables easy adoption of Microsoft services and software by having a centralized licensing portal for each Azure tenant. This simplifies license management within a tenant as it provides a single source of information for all managed licenses. Understanding the license allocation and utilizing with a company can be more obfuscated due to the complexity of Microsoft licenses packages and different license allocation models.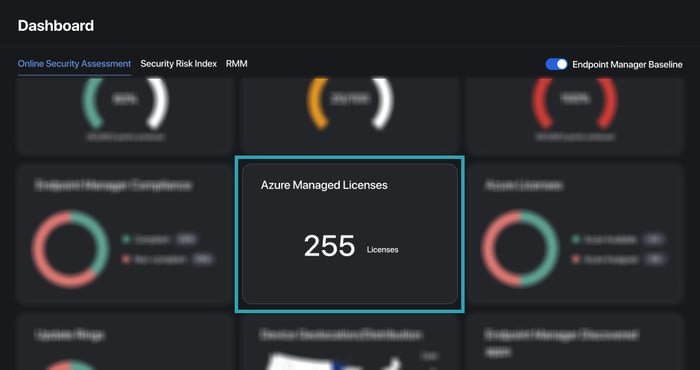 Azure Assigned Licenses (Number of Licenses)
Understanding the totality of licenses owned and active within a company can assist in ensuring the allocation of funds and licenses are being fully utilized within an organization.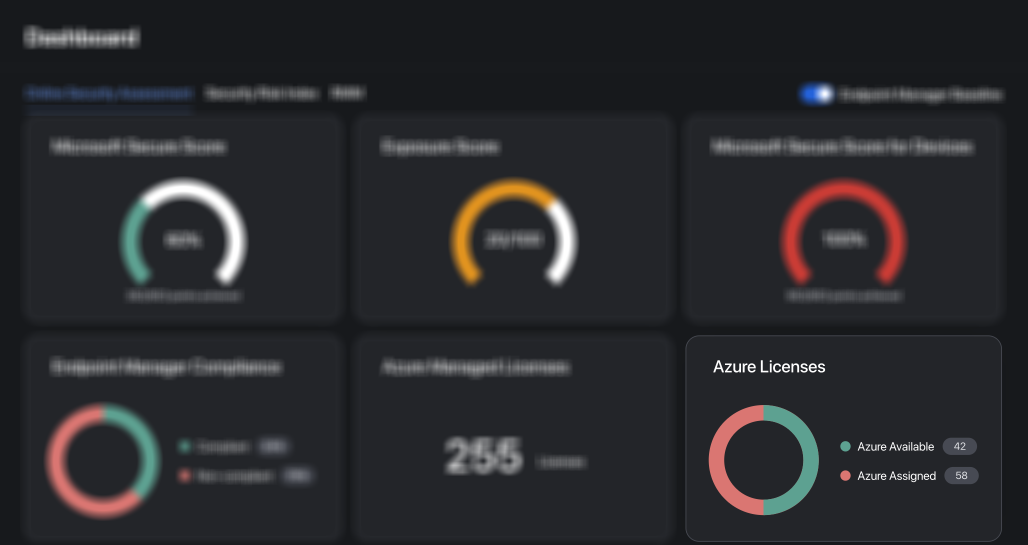 Azure Consumed Licenses (Number of Licenses)
Utilization of the purchased licenses within an Azure tenant is critical to ensure that IT budget allocation is utilized appropriately.
Update Rings (Number of Devices in Each Collection)
A critical datapoint in maintaining the security posture of a company is ensuring appropriate patch management and update policies are in place and adhered to. Microsoft enables this functionality though Microsoft Endpoint Manager with a feature called Update Rings. The Update Ring creation and assignment within a company can have direct impact to the productivity and security of that company.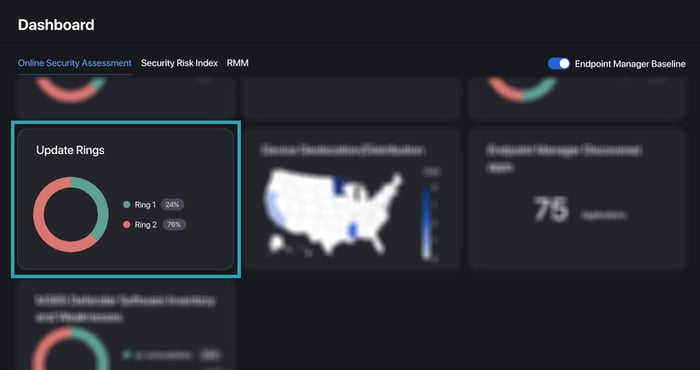 Endpoint Manager Discovered Applications (Number of Applications)
Understanding the applications that are installed or running on devices within your company is critical to ensuring that corporate resources are being used appropriately and that the integrity of your systems and security remains intact.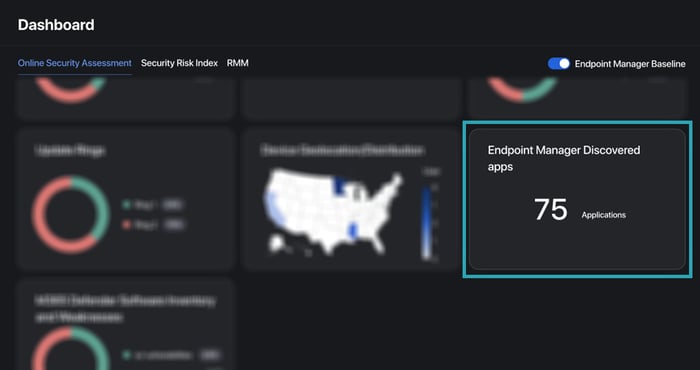 M365 Defender Software Inventory and Weaknesses
Knowledge of the current threat and active exploitation landscape with potential impact to your company is critical to creating and acting on a meaningful risk reduction policy. One of the most targeted attack vectors is utilization of weaknesses in software packages that are installed on endpoints with access to your network resources.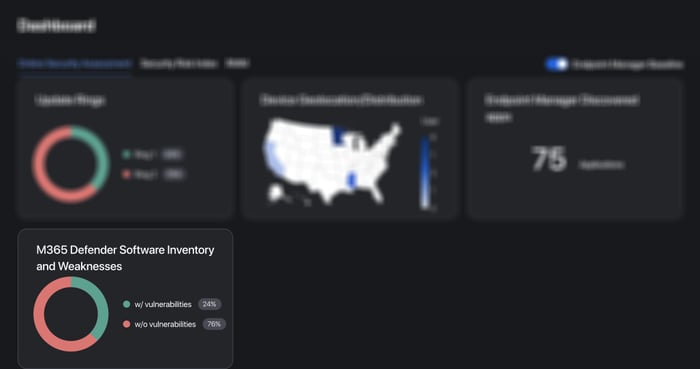 Device Geolocation/Distribution (Heat Map)
Knowing the location of a device is an important piece of information to ensuring that authentication and access to your company network is being done by the individual the user claims to be. This is especially important when a device is reported lost or stolen by end users.
Within Microsoft Endpoint Manager, a remote device action can be used to locate a device. Using the data provided from that action, the geolocation heat map provides a visual representation of the geographical location of all devices managed in Azure.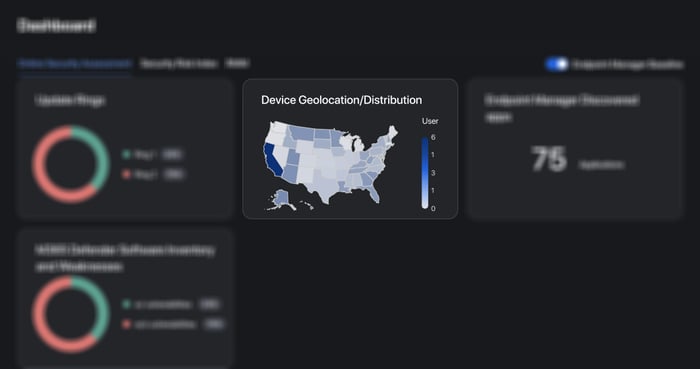 Microsoft Secure Score (Percentage / Number)
The Microsoft Secure Score is a measurement provided by Microsoft in relation to the security posture based upon cloud configurations within an organization. A higher number indicates more security practices and policies are in place reducing the security risk for a company.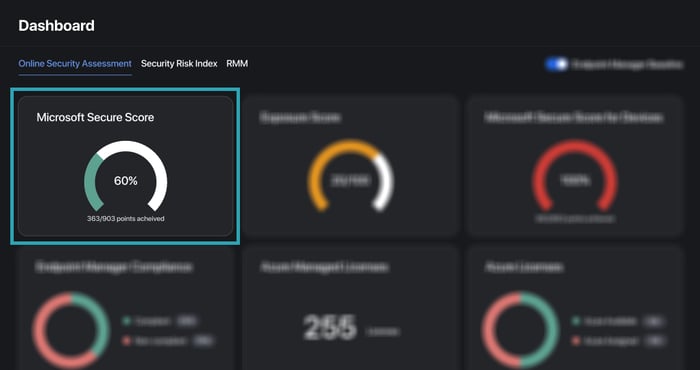 Additionally, the Microsoft Secure Score is further detailed based upon the services and policies in use within Azure. Each of these service level scores is calculated by Microsoft into the overall Secure score.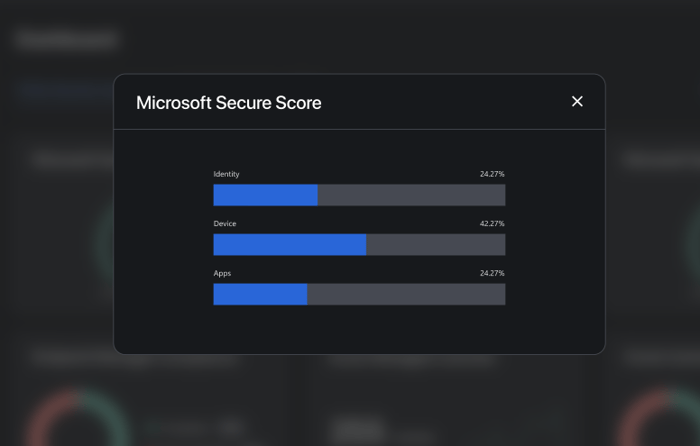 Exposure Score (Number)
The Microsoft Exposure Score is a measurement of how vulnerable your company is to Cybersecurity threats. A low exposure score means that your devices and company are less vulnerable from exploitation.